NEWS
The next generation of Cat® Excavators !
---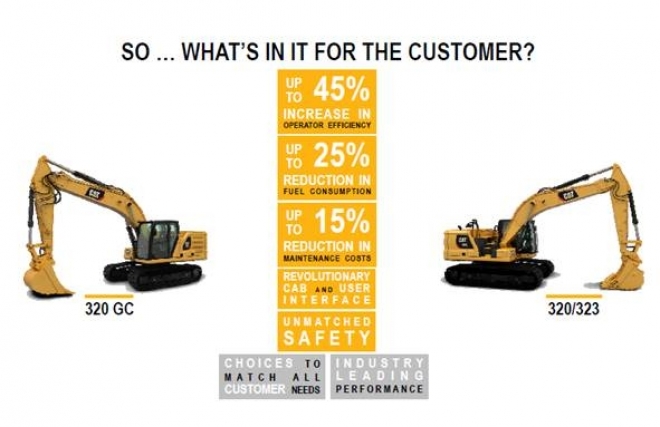 JA Delmas and Caterpillar are proud to introduce the next generation of Cat® Excavators! More efficient, more comfortable and with lower maintenance and fuel costs, they outperform models with their unprecedented features combination, designed and conceived to meet our consumers' needs.
The  Cat® 320 is even more efficient with integrated Cat Connect technology, and its low maintenance and fuel costs allow you low-cost production for high-intensity applications. 
The  Cat® 320GC is a good balance between productivity and reduced maintenance costs, making it a reliable machine with low-cost operation. 
The  Cat® 323 with high production performance and Cat Connect technology is one of the most powerful machines with the highest lifting capacity in its class. 
This new range will be available within our network starting spring 2018 !
Find more information on Cat.com or by downloading our dedicated brochures.