YOUR CAREER PATH
THE INTERNATIONAL CORPORATE INTERNSHIP SCHEME'S (V.I.E.) EFFICIENCY, WITH SAUDEQUIP.
The V.I.E. approach is a real opportunity to offer French citizen or a national of the European Union volunteer a budding career in an international dimension.
You are aged between 18 and 28 years old and you want to come and work with us in Senegal for a period of 6-24 months?
Come and join us!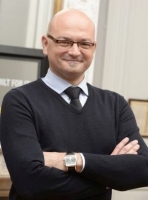 AN EXEMPLARY CAREER PATH: FROM V.I.E. TO THE PRESIDENCE OF JA DELMAS
Joel Mikaëlian joined JA Delmas as part of the V.I.E. Finance-related project in Bamako, Mali, in 1986. In less than 6 years, through his professional development he was able to experience various positions and different countries: Responsible for the financial brief in Bordeaux, in charge of legal and financial affairs for all the African representations network, Deputy Director of Operations in charge of international funding. In 1992, he was selected as general secretary, in 1997 General Manager and in 2012, he eventually became President of JA Delmas.
THE JA DELMAS GRADUATE PROGRAM
From 2009 until now, JA Delmas has been developing the Graduate Programme meant for our young engineers. This paid training program, which lasts from 8 to 12 months, aims to train the future representatives of commercial managers in Africa.
During the training which focuses on technical and general academic courses, you will acquire skills to develop our products and services, monitor and optimize the after-sales service, and a practical application undertaken during assignments in West Africa.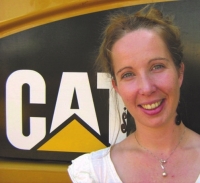 TESTIMONIAL OF CECILE DELAUNAY, After Sales Inspector at Burkina Equipments
"In 2009, I joined JA Delmas' Graduate program because, with a Masters degree in Industrial Systems Engineering, I was looking for a challenge in a foreign country and specifically one in field operations ... and I was not disappointed! After practical and theoretical training in mining, I was ready to bring added value to my agency and my clients and to settle in Africa.
At 29, I was supervising 30% of the turnover of the Manutention Africaine, in Mali. Then, I was given a chance to have another opportunity by joining Burkina Equipements. Now, I have responsibilities that I would never have been given in France. »
The experiment being successful, JA Delmas decided to widen the scope of the Graduate Programme to recruit the future managers for its African network in 7 key areas:
Sales
After-sales
Logistics
Technical engineering
Audits
Human resources
I.T.