OUR APPROACH
CUTTING-EDGE SOLUTIONS TO BOOST YOUR PRODUCTIVITY AND CONTROL YOUR COSTS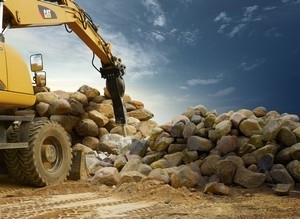 The JA Delmas Equipment Management specialists help you manage your Caterpillar equipment in a proactive way, from one single machine to an entire fleet of machinery. We believe that, today, 80% of equipment repairs could be scheduled before failure. However, 80% of them are carried out after failure.
End result: in addition to production losses related to downtime, there is also the cost of repair after failure usually reaches three times as much as the maintenance costs before failure.
The role of the JA Delmas Equipment Management Department is precisely to spare you these losses in productivity - and money - which can be avoided quite simply by anticipating them.
When you purchase a Cat machine, you are entitled to a First Class Service. Our Equipment Management team, in partnership with you, draws up a comprehensive management and monitoring plan, personalized and tailored to your applications, for the duration of the life cycle of your machines.
In essence, we can provide you with:
Tools for the remote and real-time management of the machine and production data
Recommendations based on the on-board monitoring systems or the fluid analyses carried out on your machines
Maintenance programs and strategies
Recommendations relating to the operating conditions of your machines on any particular job-site with the aim to optimize their productivity.
You now have all the elements you need for optimizing the management of your equipment or your fleet of Caterpillar machines.
To find out more about our Equipment Management solutions, contact us.