CAT SPARE PARTS
The quality of the parts you pick during their upkeep and repair is essential to determine your equipment's sustainability and productivity.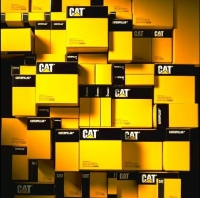 So, for this aspect too, Saudequip provides you with an optimal service and a full range of Cat parts:
 Anytime, with our stocks in Gampela and Dassasgho, or through direct supply from the central Cat warehouse located in Belgium.
In all places, ensuring detailed order processing and shipment tracking to your business premises or to whichever delivery location you may indicate.
Online, ordering on your computer using PartStore™.
And to react even faster, we have created an Express procedure to handle orders, and respond to any emergencies you may encounter.