MARINE EMERGENCY SERVICE
Oil & Gas / Marine
JA Delmas is the Caterpillar® Power Systems certified dealer in West Africa. We are here to meet your needs in terms of:
Oil
Gas
Marine, with dedicated specialists for Mega-Yacht Services.
Our emergency services will minimize unscheduled downtime. Our planned maintenance programs enable you to extend your power system life and maintain the reliability of your:
engines
generators
auxiliary engines
electrical systems
control systems
on board all marine vessels and oil and gas platforms from 7kW to 17MW.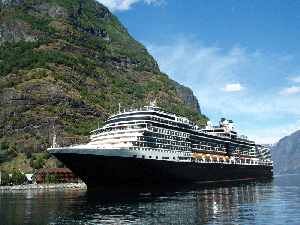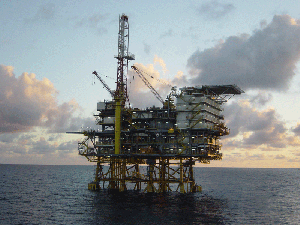 The JA Delmas network provides a dedicated team of technical experts made up of:
Mechanical Technicians
Marine Electricians
Control Systems Engineers.
We mobilize directly to your vessels, anywhere along the West African Coast, 24/7, by fast speed boat or helicopter to provide the best possible service for our marine customers.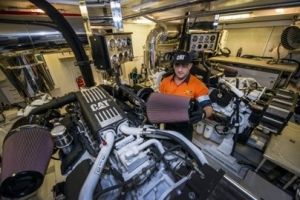 Why choose JA DELMAS to take care of your equipment?
A wide choice of intervention types such as:
Inspection, Testing & Certification (For Class)
CAT Technical Analysis Inspections (TA1/TA2)
Mechanical Troubleshooting
Electrical Troubleshooting (AC/DC)
Generator Troubleshooting
Switchboard Troubleshooting
Control Systems Repair
Voltage Regulation & Calibration
Synchronizing & Load-Sharing Calibration
Electronic Controls ECM/ECU Programming
Emergency Onsite Repairs
Sea Trial Performance Testing
Batteries, Charging, Pumps & Motors
Upgrades, Installation & Commissioning
Failure Analysis Investigation
SOS Fluid Analysis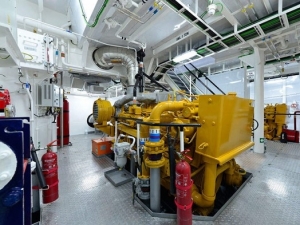 Telephone service available 7 days a week:
Whatever the level of emergency, our experienced technicians intervene on all types of Cat marine generators.
Response time and intervention by our expert technicians 24/7/365.
Tel: +(221) 783 784 040
WhatsApp: +(221) 771 935 858
Email: services@saudequip.com